Are you looking to decorate more curtains for your home? Are you wondering how to choose curtains to maintain the aesthetics and make the room sophisticated? Let Nofcit reveal it to you in the article below right now!
Choose curtains according to the wall paint color
Comfortable living space is what we aim for, especially in the living room and bedroom. Therefore, choosing the right curtain color for the wall paint color, and interior space will be extremely important.
There are many ways to combine colors between curtains and paint colors to create a dynamic, attractive, airy, pleasant, or harmonious space. For example, if your walls are light yellow or cream, you should choose dark yellow or light brown. Orange curtains with embossed and elegant patterns will honor your room more.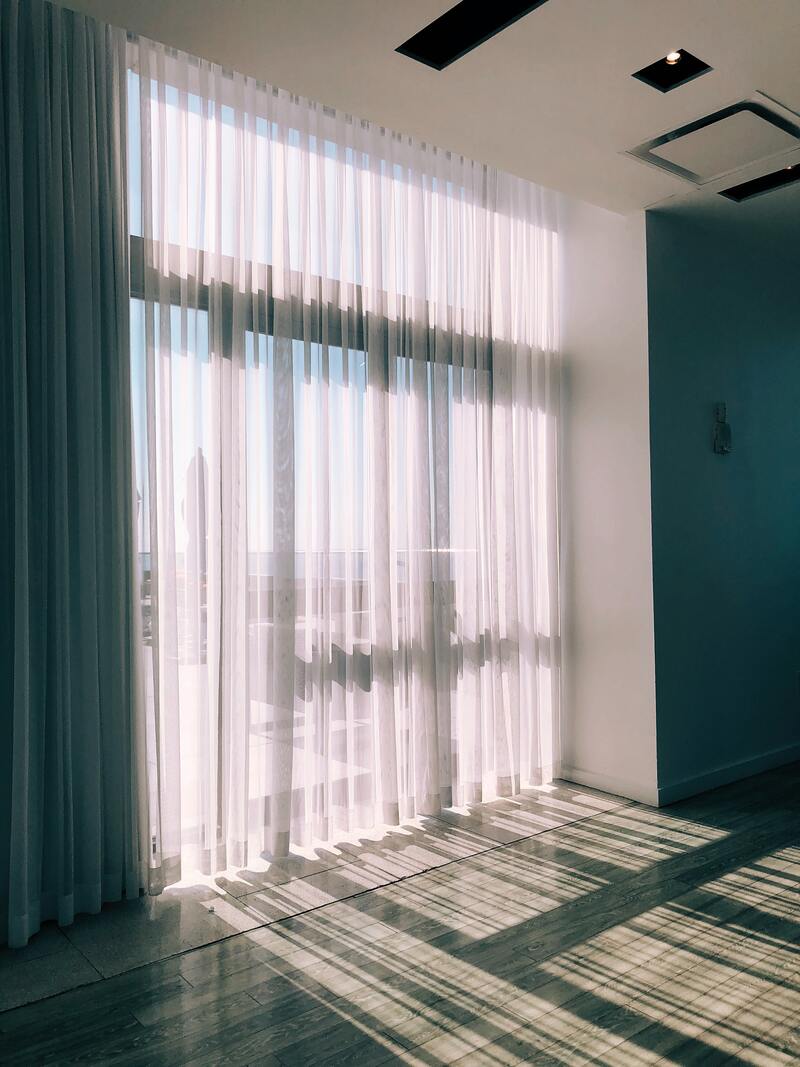 Choose the right color of curtains for the room size
Curtains with large patterns and bold colors will suit large spaces. You will feel the space shrinking, becoming cozier and closer.
In contrast, with a narrow space, the monochrome curtains of light colors will create a more airy and spacious feeling. And choose curtains with small, simple, or no patterns to avoid frills.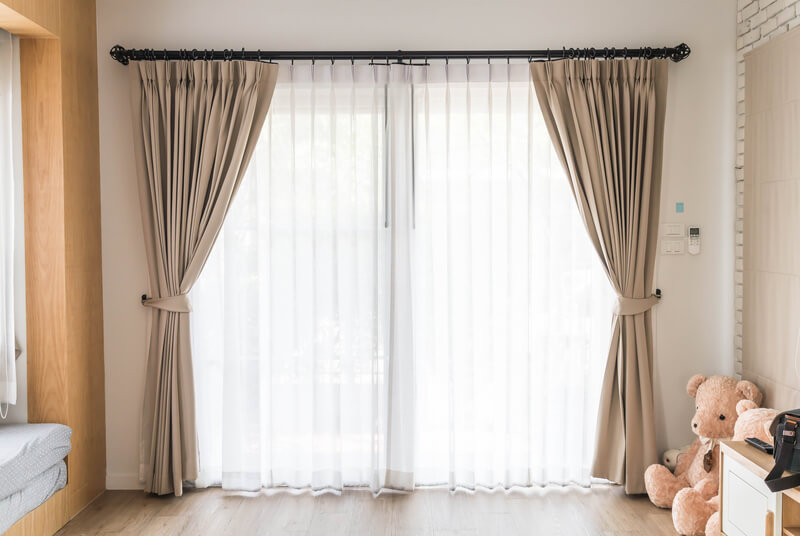 Choose curtains according to the design of each space
Each space has its own style and function. The living room is a luxurious, polite place, expressing the owner's ego, so it is necessary to choose curtains with bright, elegant colors that are in harmony with the interior. For the bedroom that needs privacy, choose thick curtains. Choose a light color or a color according to your preference to always feel comfortable.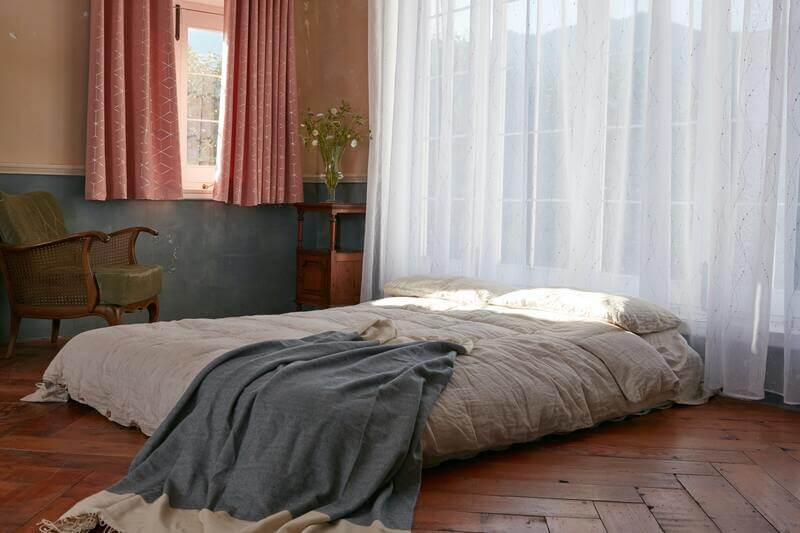 In addition, the choice of curtains is also based on the direction of the sun and the wind direction of each house. Depending on your needs, you can decide to buy the most suitable curtain style and color. If you have any questions about curtains and curtain designs, do not hesitate to contact Nofcit to receive the latest and most beautiful advice!